Cultural Children of Europe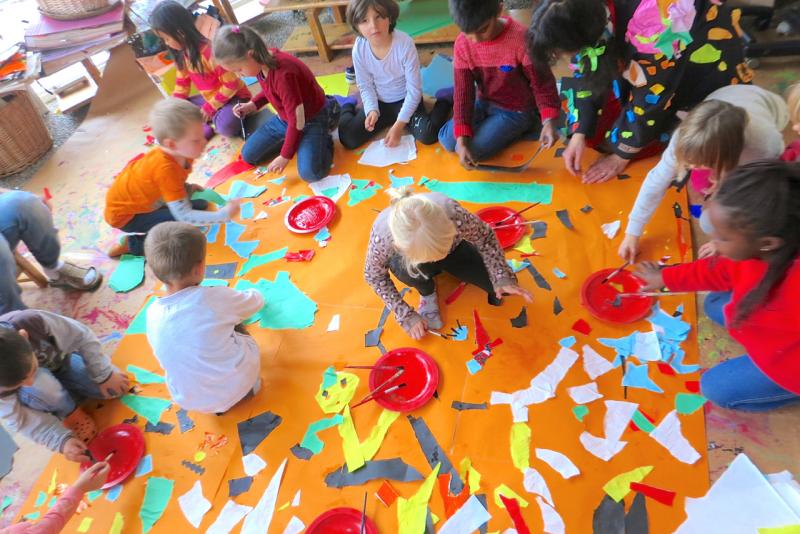 A Nordic/Baltic cooperation project with a focus on art and culture in children's everyday lives
Aims and Objectives
to ensure all children have access to art and culture in their everyday lives by establishing collaborations between professionals is art and culture and childcare workers, pedagogues and teachers.
Description
The project Cultural Children of Europe (CCE) started in 2015 and ends in the autumn 2018. Some of the elements and results of the CCE project have formed the basis of the Art EQUAL project. Kulturprinsen in Denmark is the lead partner cooperating with partners in Sweden, Norway, Iceland and Latvia and five municipalities in Denmark. The project is directed at children in the age of 0-8 years old in childcare services, kindergartens and schools.
The aim of the CCE project is to make access to art and culture for all children in their everyday by establishing collaborations between professionals in the art and cultural sector and professionals in early childhood education and care. It is essential that the focus is on everyday experiences so the effects of the cooperation is embedded in children's everyday development and education. The cooperation is based on exchange of competences as well as reflections and dialogues on how we can get better at "playing" and experimenting with aesthetic processes and cultural activities.
In practice, the project's partners have set up a range of workshops where artists or culture educators have visited childcare services, kindergartens and pre-schools, and together with pedagogues and teachers they have worked with different activities, such as visual arts, music, dance, drama, literature and animation. Action learning has been the project's common method to ensure the necessary time for reflection and learning from own processes. The reflections have played a very important role for the different professions to respect each other's competences and exchange experiences. In this way, the workshops have opened to new ways of integrating artistic and cultural processes in the pedagogical practice.
Children's participation and co-ownership in the artistic and cultural processes are the driving force of the project's development and impact on the pedagogical practice. It is important that the pedagogical staff are aware of the social and individual competences that can arise in artistic and cultural processes, and this has especially become observable in the meeting with professional artists.
You can read more about the project and see examples of practice on the website: www.culturalchildrenofeurope.com